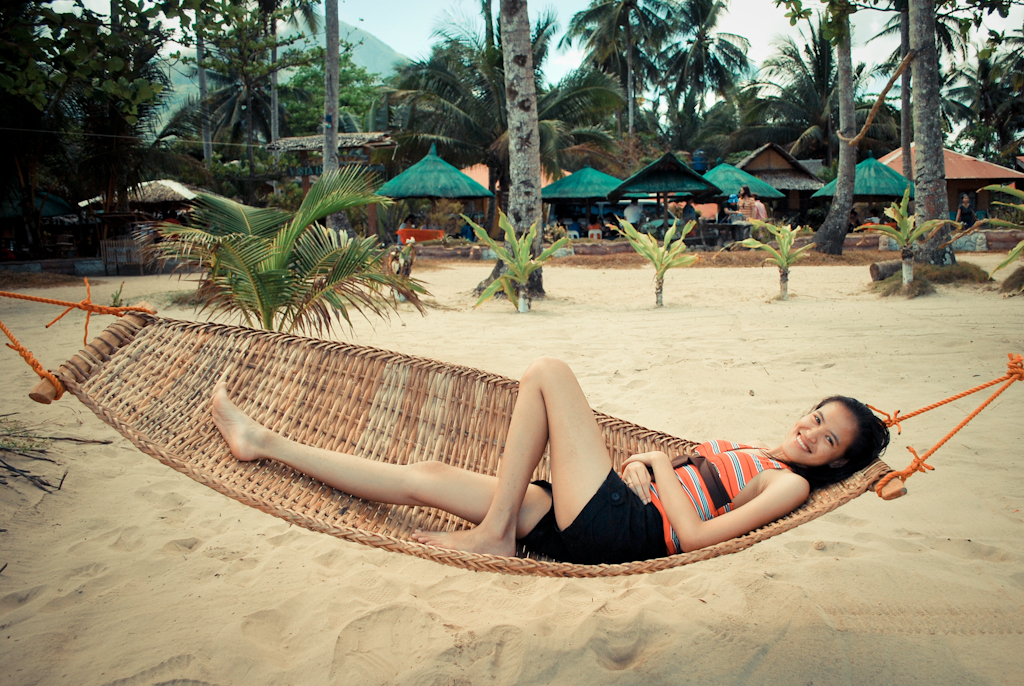 It feels ultimately great when you meet someone on the road. As a self-proclaimed travel nuts , I have a reasonable belief that it would be interesting to write something or feature someone who share the same passion. So right now , I am so delighted to introduce to you our very own Senyorita Mica Rodriguez. I first saw her in Corregidor last year and once again met in one of the PTB Bagets trip in Cebu last December 2011.
Follow her journey around the Philippines , Asia and the whole world. Find out why it's more fun to travel. Get to know her at Senyorita.net.
ABOUT HER TRAVEL BLOG
SENYORITA.NET is a travelogue of a twenty something Filipina who wants to explore the Philippines, Southeast Asia and eventually, the whole world. Apart from my main blog (Micamyx.com), this blog serves as my outlet. I try to post all of my crazy travel adventures here. I still have a lot of backlogs to work on as I answer this interview woot 0_0
Three favorite travel blogs
THREE FAVORITE TRAVEL BLOGS SHE OFTEN VISITS
I do visit a lot of travel blogs, but three of my favorites are: Flipnomad, SoloFlighted and TheTravellingDork.
Flipnomad.com – I sincerely admire this guy despite the fact that he is an 'anonymous' blogger. He is an inspiration to me and he was the one who opened my eyes in the possibility of reaching a wider audience. I also love his current lifestyle design and I know that when the right time comes, I'd do the same thing.
SoloFlighted.com – Edcel is one crazy guy and his blog can attest to that. I can relate to him in many aspects especially in terms of goals in traveling and life since we're in the same age range.
TheTravellingDork.com – I love how Robbie injects humor in his blog posts. Just like with Edcel, we are also in the same age and his blog is so happy to read… and he is gay! (love you sizzy!)
Oh yes, these three blogs are reminders that my choice of being a freelancer is not a bad risk at all.
ON BEST THING ABOUT TRAVEL BLOGGING
The best thing about blogging is that you can reach a wide audience and at the same time help other travelers with their itineraries or by simply inspiring them to push through with their travel plans. Also, the perks.
IS THERE A WORST THING ABOUT BLOGGING?
Sometimes, you just cannot avoid writing a blog post 'mentally' when you're on a trip or when you take too much pictures instead of living the moment. Come on, leave that camera and start swimming!
ON WHERE SHE GETS INSPIRATION FOR HER BLOG
Life in General
TIPS TO SHARE FOR ASPIRING TRAVEL BLOGGERS
Just be yourself. There's a number of travel blogs out there and you can only shine if you show the real you. You still need to take note of the pros and cons of every article you publish online. Keep on commenting on other blogs to build a good network online and eventually, friends or travel buddies.
Thank you so much Mica. Check out the travel blogger behind SENYORITA.NET.